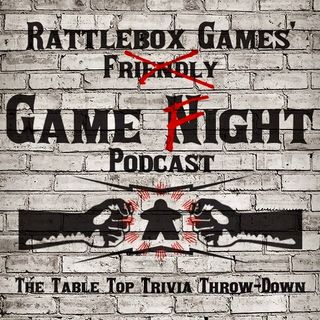 Game Fight
Game Fight is a trivia challenge where two teams of analog gamers take each other on to determine who is the ultimate gamer in the universe.

Currently we are also running the March Board Game Throwdown until April 4th 2017, check out today's matchup!

Reach out to us on Twitter
@GameFightShow

Brought to you by Rattlebox Games.